Bespoke Klick Fast Solution for Connected Lone Worker Monitor and Personal Gas Detector
Project:

Secure Personal Safety Wearable

Client:

Blackline Safety
Blackline Safety, a technology leader providing personal and area gas monitoring, collaborated with Peter Jones to introduce the Klick Fast System to its G7 personal safety wearable. By enabling the device to be worn more flexibly and securely on workwear and harnesses, G7 has succeeded in making significant inroads in market sectors where the secure carrying of devices is essential.
Blackline Safety's G7 is a robust, configurable, and intelligent safety device which easily converts from a lone worker monitor to a personal gas detection device with single-gas, multi-gas, and multi-gas pump options.
Despite its robust, modular design and configurability, G7 only offered a basic, metal alligator clip for attaching to either workers' chest pockets or belts. Blackline recognised that it needed a simple, versatile, and reliable solution that could be integrated into workwear, overalls, harnesses, or even mounted on equipment and vehicles. The Klick Fast Carrying System allows G7 to do this and ensures that the device can be used and worn in any environment and in the way intended. For example, as a gas detector, workers should wear it in the breathing zone, and firmly secured. This isn't always possible with a rudimentary metal clip.
Once a device has a Klick Fast Connector fitted to its rear, it can utilise the entire ecosystem of Peter Jones Klick Fast Docks, which have been developed over many years to meet the demanding requirements of industry and public safety professionals. Used all over the world, the Klick Fast System is trusted to provide secure fastening. The unique polymeric formula developed by Peter Jones, in conjunction with Cardiff University, means that the system can be used time and time again, and is guaranteed for at least 50,000 uses.
One important feature is its ease of use, which ensures users can easily adapt and work with the system. Additionally, the system's versatility and customisability, and a broad range of accessories, means it integrates seamlessly with Blackline's connected safety solutions.

explained Simon Rich, sales director at Blackline Safety Europe
To allow the G7 personal gas detector to attach to Peter Jones' range of Klick Fast Docks and harnesses, Blackline Safety's product team worked with Peter Jones' design team to develop a bespoke Klick Fast Connector that would fit perfectly into the back of the G7. Peter Jones' team worked within the parameters of G7's existing geometry, ensuring it would be simple and efficient for the company to manufacture and for Blackline Safety and its customers to retrofit to the device.
The 3D prototype samples offered by Peter Jones at various stages of the development enabled us to select exactly the right solution for our devices. The entire design process was smooth and streamlined with our specific requirements being met at every stage.

Simon Rich, Blackline Safety Europe.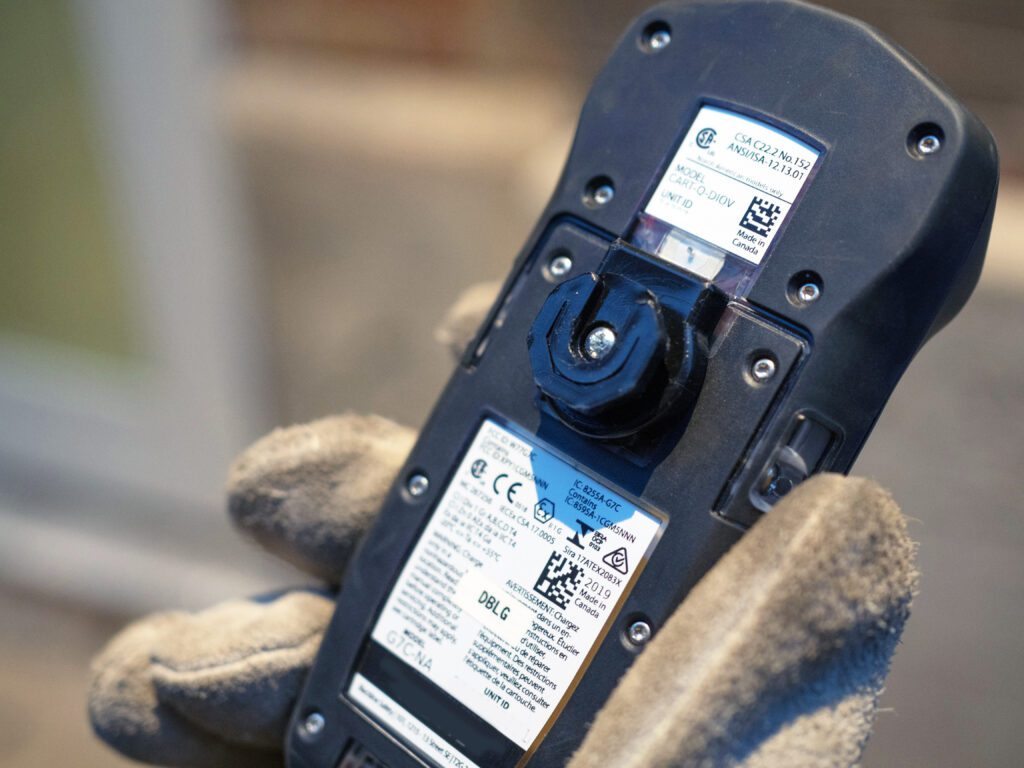 Over recent years, the Klick Fast-enabled G7 has been worn successfully by some of the UK's largest water supply and treatment utility companies, often paired with Peter Jones' Shoulder Harness, Chest Harness, Klick Fast Garment Tag Dock, Klick Fast Screw-to-Fit Dock, and Klick Fast Arm Band. All these Klick Fast docking solutions allow workers to attach the G7 personal gas detector firmly to their workwear and in the crucial breathing zone. Once docked, workers can rotate the G7 to any of 7 preferred positions for easy access to the push-to-talk button and for ensuring all warning lights are visible.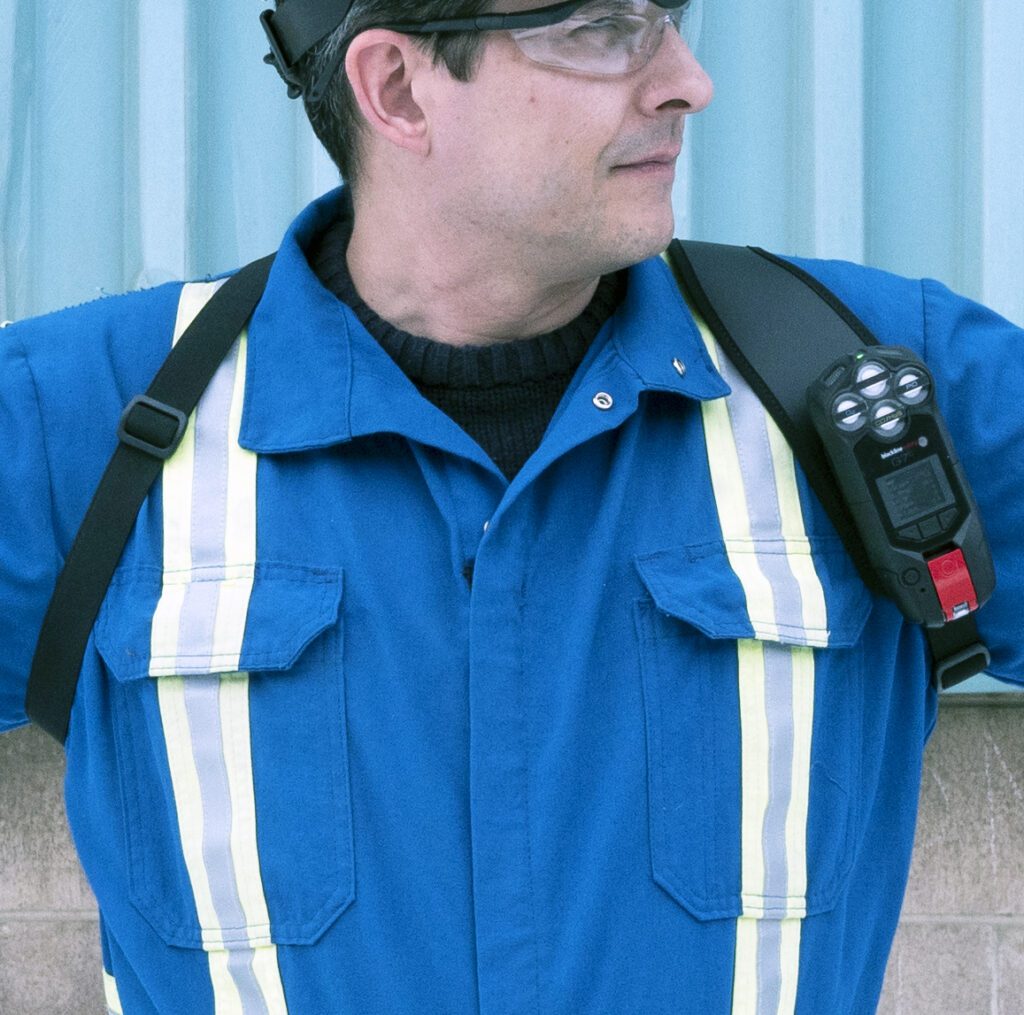 The Klick Fast System has been instrumental in solving the challenge of carrying devices in a simple and secure way. This solution has not only been well-received by customers in the biogas and water/wastewater industries – where Blackline is now protecting over 10,000 workers across over half of the UK's water authorities – it has also opened doors for us by providing an effective and efficient way to ensure workers are protected.

Simon Rich, Blackline Safety Europe.