Peter Jones handcuff holders are made in the UK with the finest quality leather and fittings. Designed to last and withstand the most challenging environments, Peter Jones' range of handcuff holders secure cuffs in place, while allowing quick release when needed. They won't let users down.
Our Rotatable Speed Cuff Holder offers hands-free carrying of most brands of rigid handcuffs including Hiatt and TCH.
Also available are open-topped, leather pouches for rigid handcuffs which can be attached to belts with a leather belt loop positioned centrally or at the top of the pouch, for high or low carrying of handcuffs.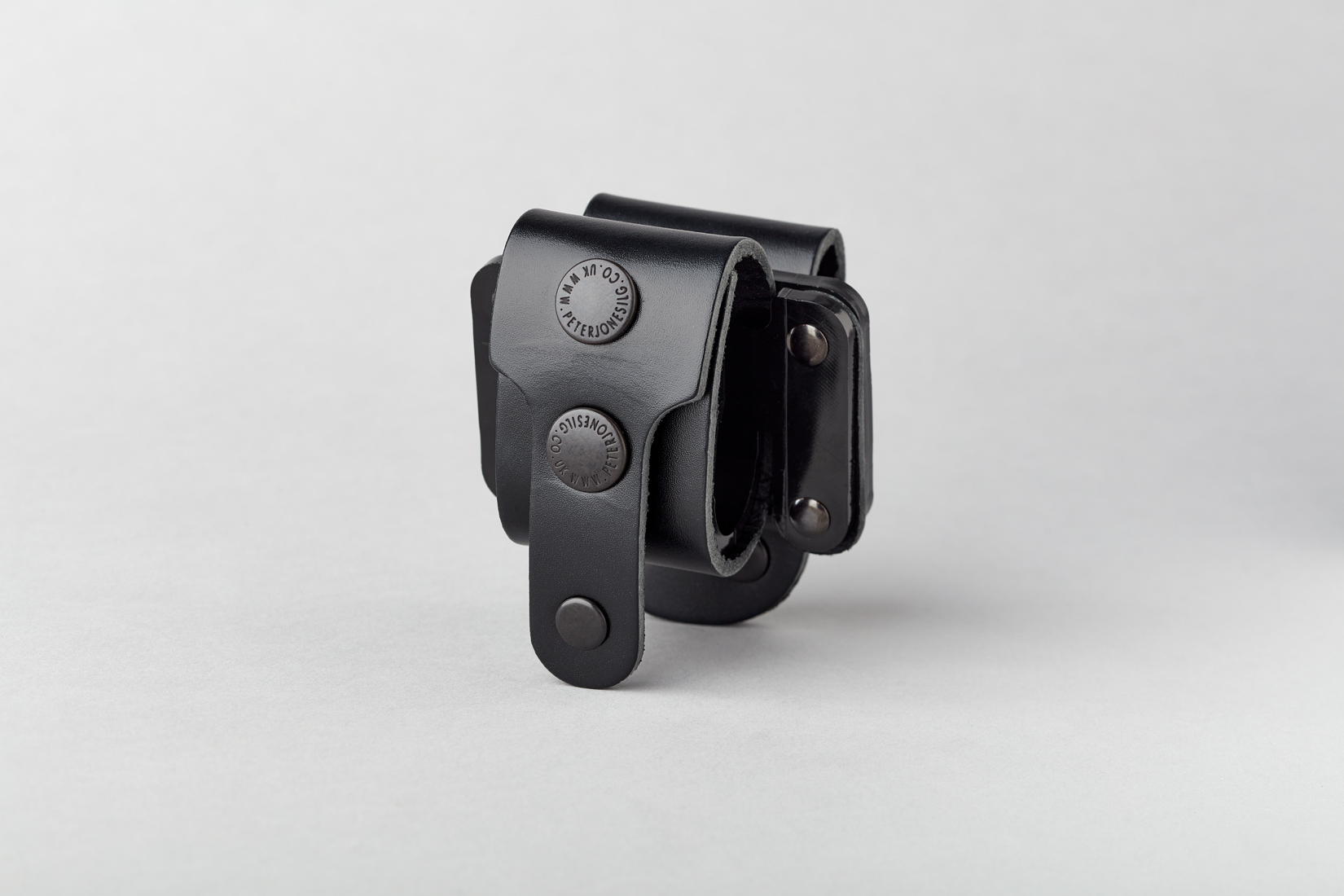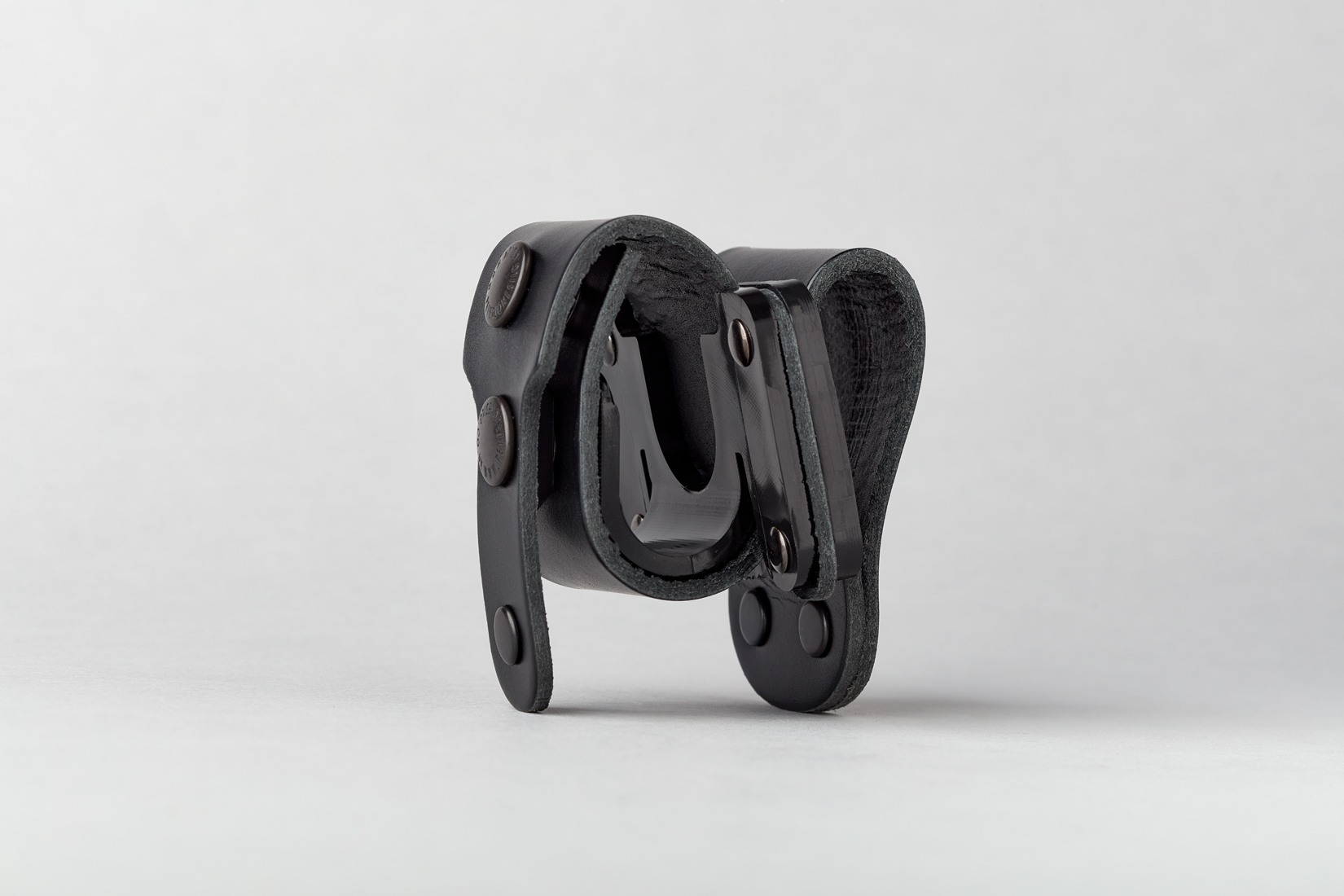 Product Features
Adjustable positioning is achieved on the speed cuff/rigid handcuff holders and pouches via a 12-position durable nylon ratchet that rotates 360º.
A leather retaining strap secures the speed cuffs/rigid handcuffs in the holder and pouches with press studs that are easily opened and closed.
The Rotatable Speed Cuff Holder features a high-impact nylon moulding inside that keeps the speed cuffs/rigid handcuffs in position even after the retaining strap is released.
Standard models are fitted with a leather belt loop on the rear for attaching to belts up to 50mm in width. They're also available with a belt loop to suit belts up to 55mm wide.
Alternative mounting options include a MOLLE System Attachment for attaching to MOLLE vests. Models with a Klick Fast Connector can also be supplied with Klick Fast Belt Docks to suit either 32mm, 38mm, 50mm or 60 mm belt widths. This provides flexibility in enabling the speed cuff/ rigid handcuff holder and pouches to be attached anywhere on the body as well as on belts.
There is also a selection of enclosed and open-top, leather pouches for standard, non-rigid handcuffs which feature belt loops for attaching to belts.