Comfortable, quick release and durable, our expandable baton holders have been designed in collaboration with front line users and have undergone rigorous testing in both the factory and in the field of use. Made in the UK to the specification and quality synonymous with Peter Jones, it's no wonder that our baton holders are used by police services around the world.
Made from a combination of high-quality, firm leather and robust, nylon-moulded components, Peter Jones' range of Rotatable Baton Holders offers secure hands-free carrying of most major brands of expandable batons e.g. ASP, Monadnock, Bonowi, and CASCO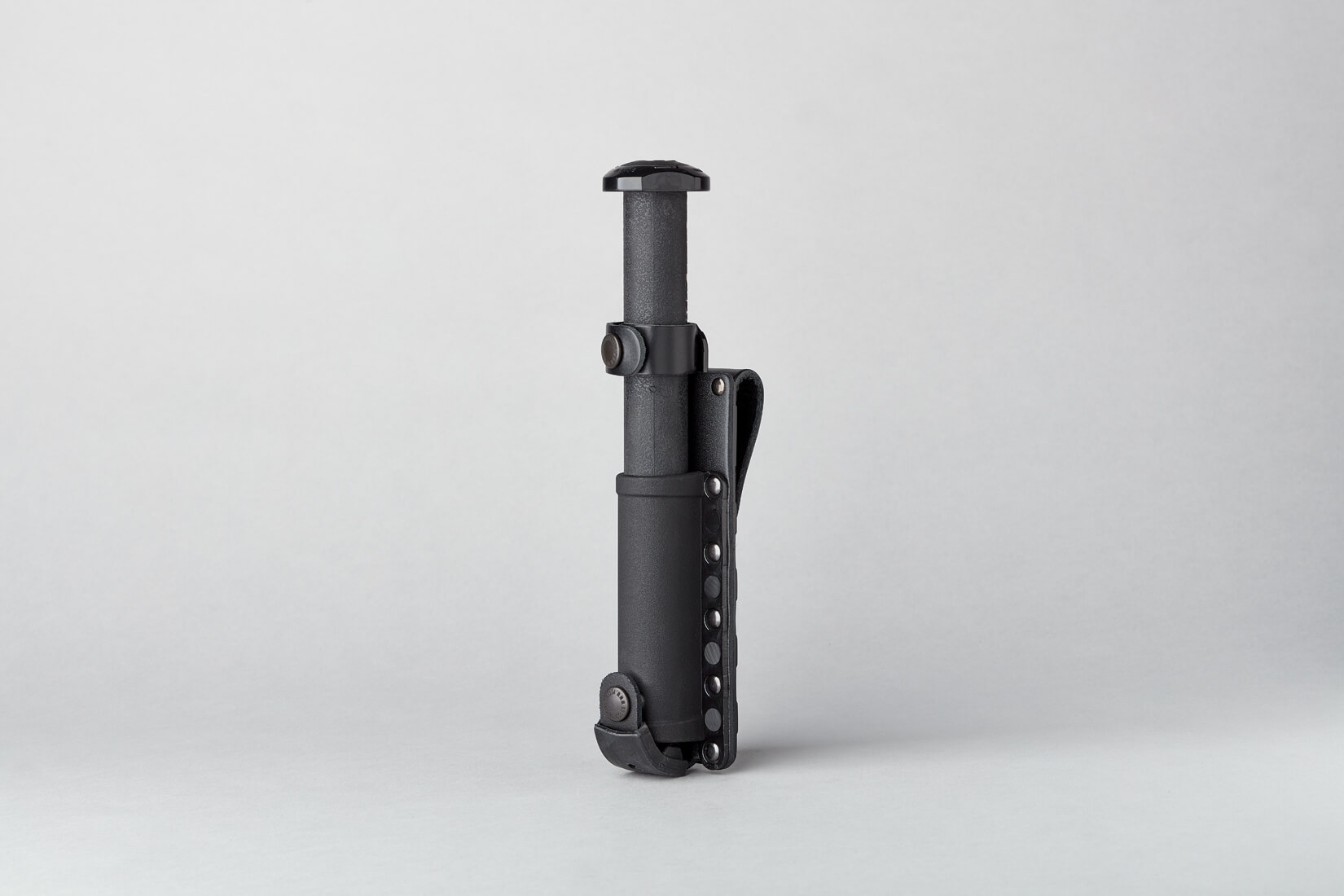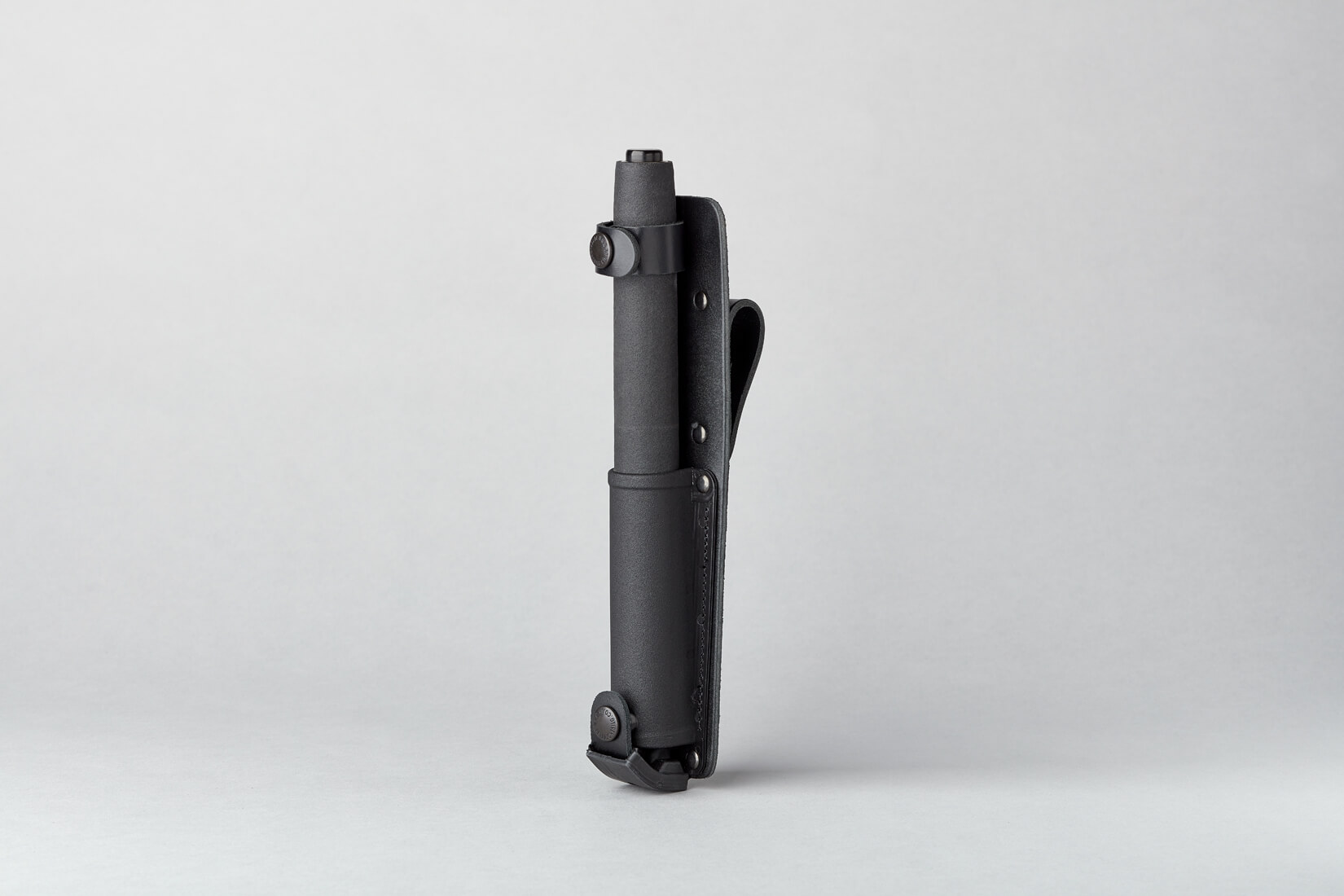 Product Features
Different models are available for various baton lengths (e.g. 406mm (16″), 540mm (21″), 560mm (22″), 610mm (24″), 650mm (26″) and for various types of expandable batons including AutoLock, Friction Loc and button-release. Models are available for Monadnock, Casco, ASP and Bonowi brands of batons
Upper leather retaining strap, with heavy-duty, press-studded fastening, secures around the baton's grip handle
Lower leather retaining strap, with heavy-duty, press-studded fastening, prevents accidental or involuntary expansion of the baton
Can be mounted either side of the body, with the upper retaining strap easily rotated by hand to configure for left- or right-handed thumb release
Standard models are fitted with a leather belt loop for attaching to belts up to 50mm in width. Models also available with a belt loop to suit belts up to 55mm wide.
Alternative mounting options include a MOLLE System Attachment and a Klick Fast Connector on the rear
Adjustable positioning is achieved via a 12-position, nylon ratchet that rotates 360º
Baton can be carried in its expanded position within the holder
Baton can be easily drawn or relocated at any angle from the nylon barrel
Peter Jones' Bonowi Camlock Baton Holder features a reinforced ratchet assembly for heavy-duty tactical use, and a longer retention barrel for added security.
Colour: black