Bespoke carrying solution for lone worker safety
Project:

Protection in a rugged environment

Client:

Peoplesafe
Peoplesafe is an industry leading technology-led employee safety business with over 20 years' experience in the lone worker industry. The 24/7 personal safety service they provide is facilitated by a range of products, predominantly small fob devices that need to be accessed quickly and easily if the employee feels unsafe or threatened.
Already offering a small range of accessories including an ID badge holder and belt clip, Peoplesafe identified the need for a bespoke carrying solution for the MySOS lone worker device to meet the requirements of a new customer. Used by a range of vulnerable workers, including telecom engineers, the device needed to be readily accessible and secure in order to reduce false alarms being raised by the built-in fall detection technology. 
The unique shape of the device presented its own difficulties, but the team at Peter Jones rose to the challenge and designed an elegant solution that complimented the organic form of the MySOS device and one that would allow the device to be carried and protected while having the capability of being charged when secured in the cradle.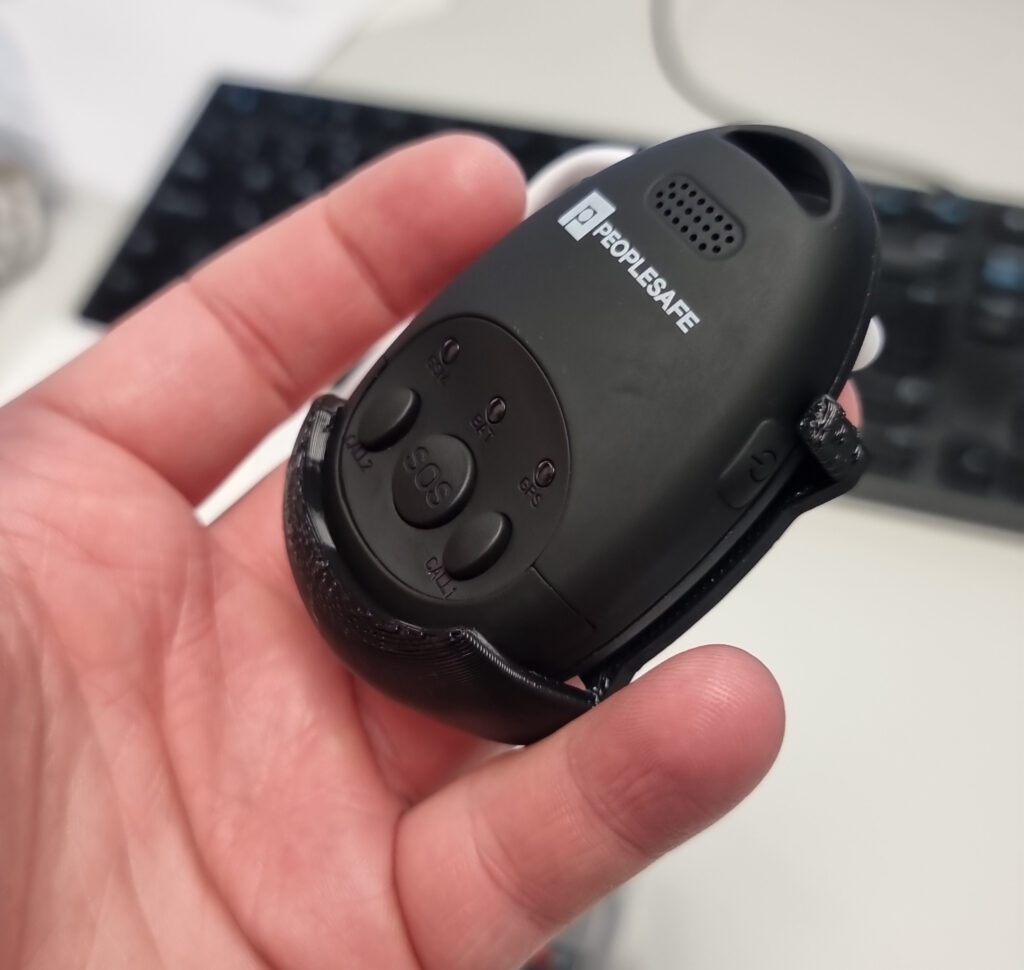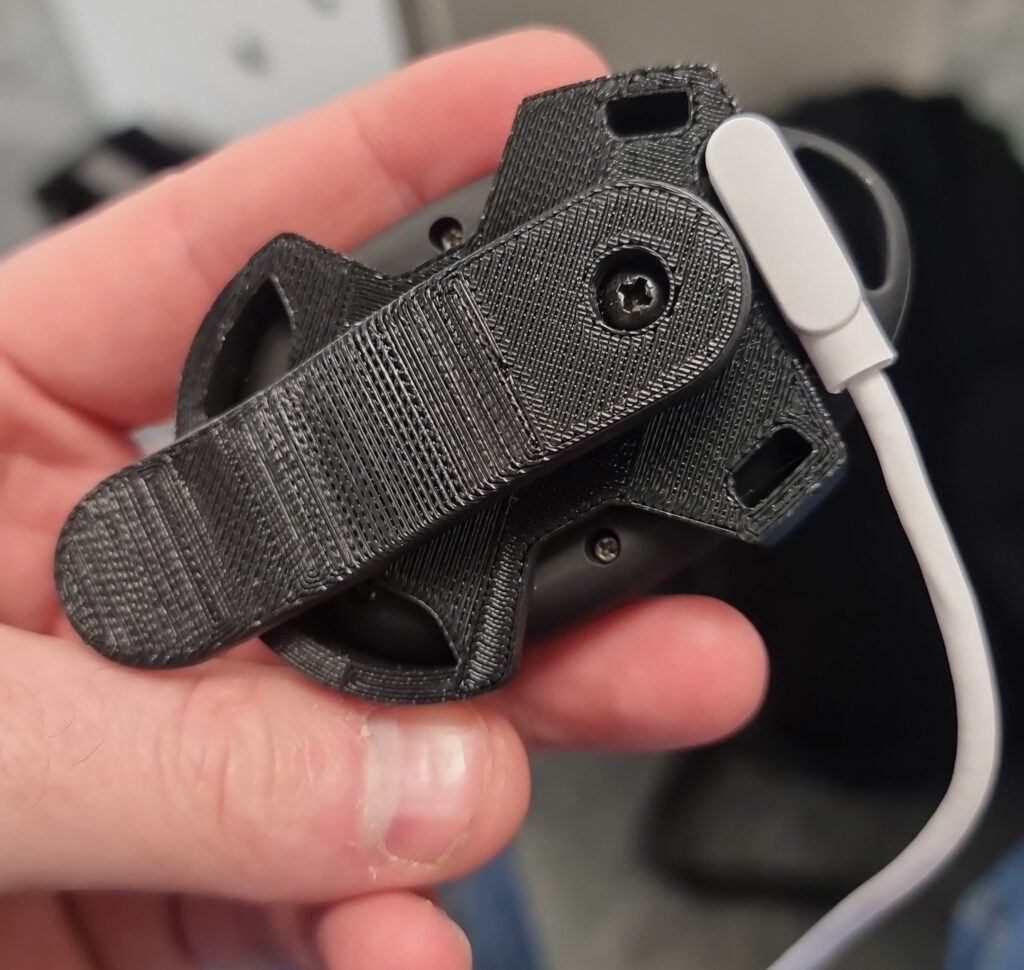 The design process included several iterations and prototyping, all developed and produced in-house at Peter Jones. Once the design was finalised, tooling and production of the injection-moulded holder were carried out in-house. The efficiencies of manufacturing in the UK at the Peter Jones factory were not lost on the project outcome, which resulted in a cost-effective, quality-controlled solution with minimal shipping costs or delays.
Having worked with Peter Jones for over ten years, we knew exactly where to turn when we needed a very specific, yet versatile, solution for our customers. The highly responsive design and engineering team are proactive and can always be relied upon to suggest the perfect solution. The quality and service from design to manufacture is always first class.

John Knowles, head of product at Peoplesafe