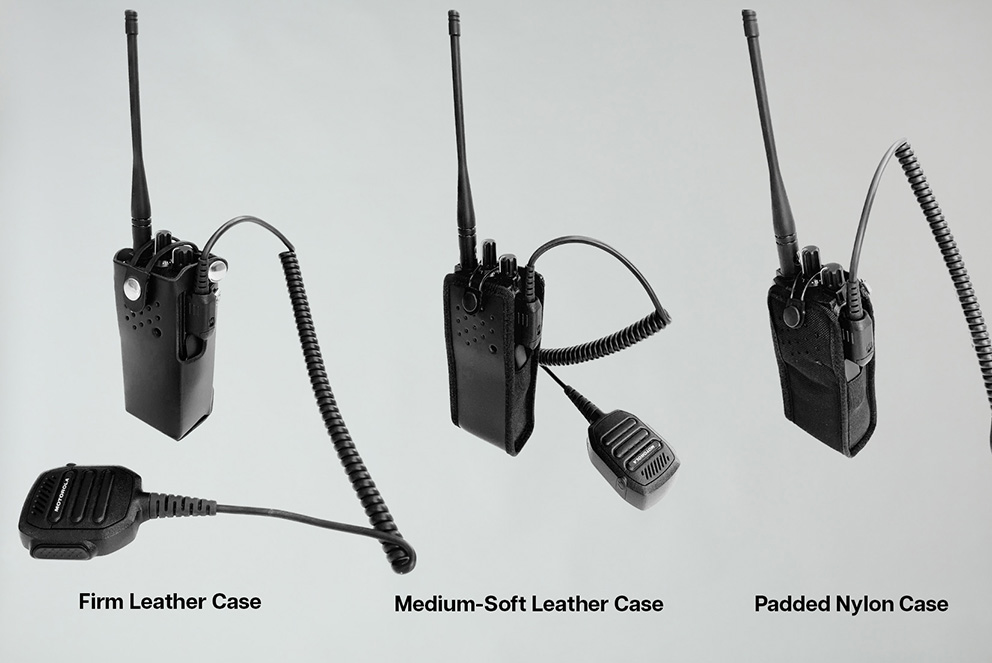 2 minute read
By Menna
High-Quality Radio Cases for Motorola MOTOTRBO R2 Now Available
Peter Jones is pleased to announce a new range of high-quality carry cases for Motorola's MOTOTRBO R2 Non-Keypad Digital Mobile Radio.
Combining the latest technology with the skills of traditional craftsmanship, Peter Jones' durable and reliable cases offer secure, hands-free portability, and protection from accidental damage and scratches, even in the toughest, most robust environments.

For Motorola's MOTOTRBO R2 radio, Peter Jones offers carry cases in a range of materials including padded nylon, soft, medium-soft, and firm leather. The radio cases feature press-studded, flat leather belt loops or leather-covered metal belt clips for attaching to duty or uniform belts. In addition, all MOTOTRBO R2 radio cases can be optionally supplied with a Klick Fast Connector for mounting to any Peter Jones Klick Fast Dock attached to clothing or other surfaces. Radio cases featuring a Klick Fast Connector can also be supplied with a Klick Fast Belt Dock to suit either 32mm, 38mm, 50mm or 60mm belt width.

Regardless of the style of case and materials, all Motorola MOTOTRBO R2 Radio Cases are designed to allow full, unobstructed access to the MOTOTRBO R2 buttons, remote speaker connection ports, emergency buttons and antennae, whilst microphone and speaker outlets remain uncovered.

Peter Jones supplies a wide selection of radio cases for Motorola TETRA and Digital Mobile Radios, including the MOTOTRBO R7 radio.

For more information, visit Peter Jones' webpage about its range of radio carry cases, holsters and pouches.