Rapid in-house prototyping and production
Project:

Responsive Design & Engineering

Client:

weavix
weavix is a Kansas-based provider of connected worker solutions. Developers of "The Internet of Workers Platform", they created the walt™ Smart Radio, a device designed to be used in the harshest of working conditions where safety and connectivity are paramount to worker welfare.
Designed to be the leading smart radio in its industry, weavix designed walt™ with the Peter Jones Klick Fast Castellation Connector System built in, recognising the universality and accessibility of the system. The challenge was then to develop a clip that satisfied the need for 'something out of the box' that was cost-effective, aesthetically pleasing, and worked with the geometry of their device.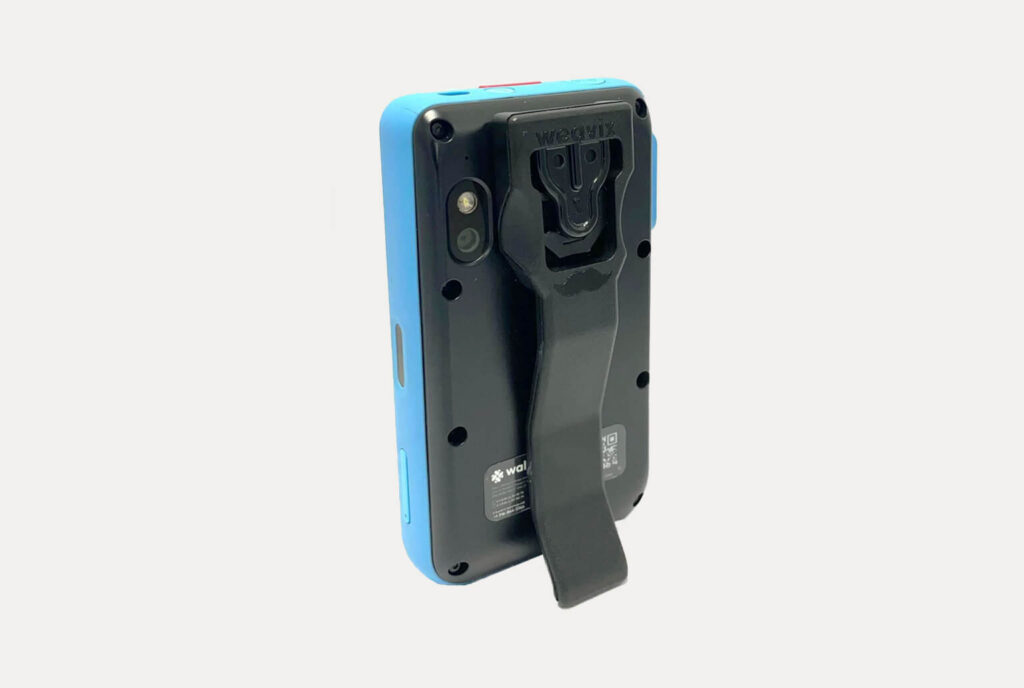 The Peter Jones design team got to work creating, trialling and adjusting several prototypes until the perfect clip was created. Manufacture of the clips was then undertaken at the Peter Jones factory in Wales.
We are well-versed in working with overseas clients, with clients ranging from the UK and Europe to the USA and Asia. Our rapid in-house prototyping means that we're able to send prototype samples promptly, while our in-house tooling and injection moulding limits delays in getting product samples into our clients' hands. It was great working with weavix and very rewarding to once again see Klick Fast at the forefront of worker safety

Morgan Jones, director at Peter Jones